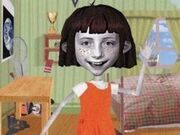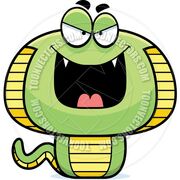 Angela Anaconda
is an 8 year old girl who entered the
Peppaverse
with her friends and
Nanette Manoir
. She comes from her show,
Angela Anaconda
.
Peppa
and the rest of her friends think Angela's show is creepy to watch.
Her secret identity is Lady Elaine, as revealed in "Angela is Evil". She claimed to be a titan who came from the planet Titanium named the Angela-Titan, but this was actually true, as revealed in the 2-parter episode, "Attack on Angela".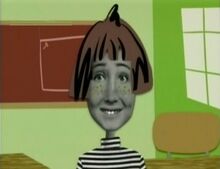 In Eggs, she was resurrected and is now a reccuring character, but died 1 second later in a eye. She was resurrected 3 months later, revealing that she is a cat. She was resurrected somehow again.
Appearances