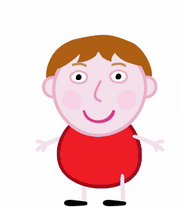 Bertram "Bliter" McKenzie is a boy from Glasgow who likes aeroplanes. His sister, Brianna, lives with him and his mother. Their (unseen) dad might make an appearance later in the series.
Bertram has a Babble uPad, as seen in the episode The uPad.
Appearances
Trivia
He, Brianna, Phil and Lil, and Zahgsoja are probably the biggest-roled humans in the series.
In Mac+Cool's fanon,  he was bitten by Nick Gazelle's emo great-grandson.
Ad blocker interference detected!
Wikia is a free-to-use site that makes money from advertising. We have a modified experience for viewers using ad blockers

Wikia is not accessible if you've made further modifications. Remove the custom ad blocker rule(s) and the page will load as expected.