Description
Daddy Fish "Logan" is Fiona Fish's Dad, he is funny and jolly and crazy, he wears black shoes, brown t shirt and glasses and a beard like Daddy Pig. He works at the local shops called Fish's Bakery, they sell sandwich, buns, hotdogs, etc. His wife is Mummy Fish and his sister is Miss Seal. He used to live in the sea with his family.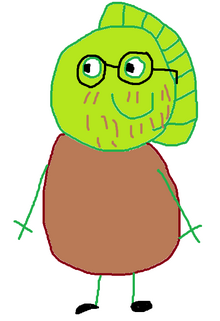 Trivia
Ad blocker interference detected!
Wikia is a free-to-use site that makes money from advertising. We have a modified experience for viewers using ad blockers

Wikia is not accessible if you've made further modifications. Remove the custom ad blocker rule(s) and the page will load as expected.