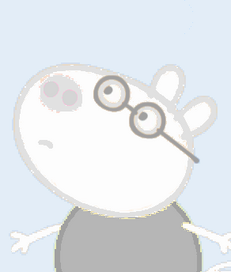 Garrett Ghost is a ghost pony who looks similar to Pedro Pony. He's always sad because he tries everything he can to scare people but he just gets ignored. The people in the Peppaverse can't see him because he's invisible.
Appearances
Trivia
He turned visible in "On Another Planet".
He is Pedro Pony's grandfather's second cousin once removed.