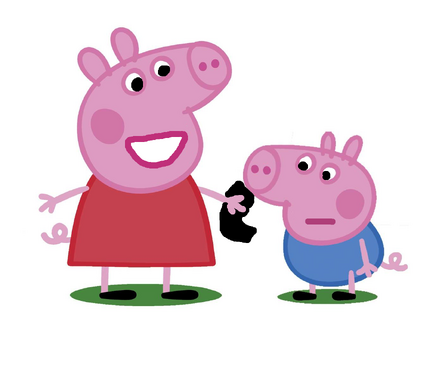 okay so basically peppa tries to get everyones number so she can prank everyone
Next: Give me yo number 2
TRANSCRIPITITITITIITITITITITI
pepppa: hmm what should i do today?
george: get everyones numbers to prank everyone HA! jk
peppa: (thinking) i should do that.
peppa: yea ha ha funny, but wait where are you going to?
george: just gonna hang out with diny cheeks.
peppa: WAIT DONT GO I NEED YOUR NUMBER
george: wh- why?
peppa: because i want some food whereever your going
george: im going to crackstaunt
peppa: k whats ur number
george: 500-999-1337
peppa: [writes down] k bai!
george: bai~~~~
peppa: LOL WHAT AN IDIOT
george: what?
peppa: nothing
george: k bai again~
peppa: hey mum, dad whats your number
mum and dad: 877-241-LUNA
peppa: thats not your number
mum and dad: oh yes its 123-456-7891
peppa: [writes down] k thx
dad: have you seen george i need to kiss him
peppa: noooooooooooooooooooooooooooooooooooooooooooooooooooooooooooooooooooooooooooooooooooooooooooooooooô
[peppa goes out]
[bumps into pedro]
peppa: what are you doing here
pedro: um i wa-
peppa: GIVE ME YO NUMBER
pedro: 909-111-3453
peppa: thx so what did you want?
pedro: nothing i just wanted your number <3
peppa: why would i give you my number
pedro: you gave-
[peppa pushes pedro to his home]
peppa: now whos number should i get next
Ad blocker interference detected!
Wikia is a free-to-use site that makes money from advertising. We have a modified experience for viewers using ad blockers

Wikia is not accessible if you've made further modifications. Remove the custom ad blocker rule(s) and the page will load as expected.