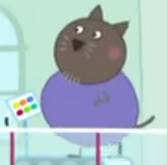 Mr. Cat
is the father of
Candy Cat
. unlike
Daddy Pig
, he isn't that greedy and rarely gets angry, he later appears in his own daughter's TV series. he also had a recolor in "The Aquarium". The cameo appearance of him in "
Sports Day
" has him recoloured back to the same colour as in "
Gym Class
", but he wears the deluge blue shirt instead of the purple one.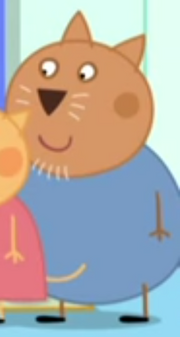 Ad blocker interference detected!
Wikia is a free-to-use site that makes money from advertising. We have a modified experience for viewers using ad blockers

Wikia is not accessible if you've made further modifications. Remove the custom ad blocker rule(s) and the page will load as expected.