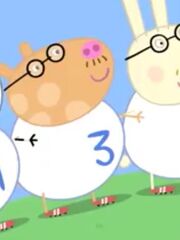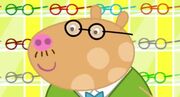 Mr. Pony (aka Coach Pony, birth name Patrick Pony) is the burly and macho PE/sports coach at the playgroup and has a real soft spot for his son, Pedro Pony. He is the father of Pedro and the husband of Mrs. Pony. He is also an optician.
Mr. Pony appears in the game as an NPC that sells glasses to the player for free. When they get their first pair during a mission, however, he asks them to pay a large amount of money, and fights them when they try to steal the glasses..
Trivia
He is the second of the teachers to show anger to Emily Elephant.