She is Pablo Piegeon's Cousin aged 16. She loves to sing and fly in the sky with Pablo Piegeon. She has wings instead of arms. She wears a green top with a letter P on it and no shoes and a pink and red bow on her hair. She is very cute! In Peppa's trip to Peppa Paradise she wears a glitter zigzag blue and purple top and a sunflower flower on her hair and no eyelashes. She eats insects and her cousin does, too. She is friendly and cool.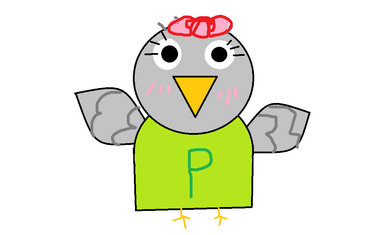 Ad blocker interference detected!
Wikia is a free-to-use site that makes money from advertising. We have a modified experience for viewers using ad blockers

Wikia is not accessible if you've made further modifications. Remove the custom ad blocker rule(s) and the page will load as expected.