Peepa Pige is a spinoff of the children's series 
Peppa Pig
. It is a badly drawn version.
Peepa is the 2nd person.
Moomy Pige is the 3rd.
Deeady Pige is the 4th.
Geeeeerge is the 1st.
Characters
Main
Secondary
Recurring
Vehicles
Locations
Houses
Restauraunts
Episode Guide
Season 1 (2013)
Season 2 (2014)
Trivia
This Series Only Has 1 User In It.
Before The Series' Release, Doomes Made His First 4 Sketches In 2012.
When Doomes Left PPFW, A Few Months Later, Oreo-And-Eeyore Was In Charge.
Gallery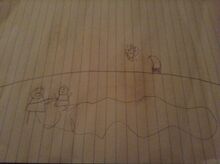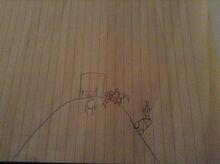 Ad blocker interference detected!
Wikia is a free-to-use site that makes money from advertising. We have a modified experience for viewers using ad blockers

Wikia is not accessible if you've made further modifications. Remove the custom ad blocker rule(s) and the page will load as expected.