Peppa's geauga lake, or Peppa Pig's geauga lake, was a fanon Amusement park parody of the real life defunct Geauga lake.
It opened to the public in Peppa's Geauga Lake. A few months later in Peppa's Geauga Lake, Peppa Announced she would close the park for good due to decline attendance, The same fate as the real life defunct Geauga Lake. She had the coasters sold, and moved to a different amusement park, Then her buildings were demolished then Peppa sells the land returning it to its former state before her park and the defunct real park.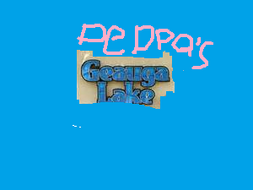 Ad blocker interference detected!
Wikia is a free-to-use site that makes money from advertising. We have a modified experience for viewers using ad blockers

Wikia is not accessible if you've made further modifications. Remove the custom ad blocker rule(s) and the page will load as expected.