Peppa's Trip' is a game made for Windows, PS4, XBOX 1, PC, WII U, and Mobile devices. The game's transcript is here.
Plot
Peppa and her family on a plane when the plane starts to crash. Everyone except Peppa bails as the plane crashes on the beach. Peppa wakes up in the middle of night and tries to get out of the beach, but fails. In the morning, Peppa Helps Lisa and earns 20$. She then thinks that she find some food, and completly ignores the Food stand in front of her.
Peppa goes out into the forest where she meets Brianna Who is also struggling to find food. She is confused why Brianna is out in the wild. Brianna tells Peppa that her family was camping and they left without her. Peppa claims she knows how it feels, and guides Brianna back to Peppatown, altough she has no idea where they are going. After 5 long hours of walking, they decide to rest.
Suddenly, Brianna sees a light and runs toward it, with Peppa following her. Peppa falls down a hole. Peppa tries to find Brianna, but is lost, as she is out of sight. Peppa sees another light, but it leads her straight to the ocean. She then gets the Idea to swim back to town. Peppa is now tired and climbs up on a boat. She gets on the boat and stays on there until the boat finally reaches Peppatown.
Peppa spends her 20$ on chicken and Cookies. She then does a misson for Danny which requres her to find his lost ball in the rocky abyss. Peppa nearly sinks in the rocks, but she fnds the ball. She then Earns 50$. Then Peppa does a misson for Pedro, who needs to Find the store. she then earns 100$. She finally makes it back home, but no one is there. The final scene shows the entire family looking for Peppa on the beach.
Gameplay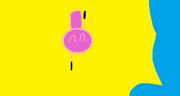 the gameplay can be played in 3D or 2D, it depends on your verison of flash.
Levels
Beach
the beach is the first stage in the game. The goal is to find Lisa who needs help. Later, you have to find the forest.
Forest
The forest is the second stage in the game. This stage has three tasks to be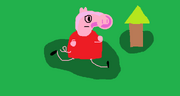 done. First, you have to find Brianna in the forest. Next, You will need to guide her through the forest. Then find your own way to the ocean.
Ocean
The ocean is the third stage in the game. The goal is to find the boat.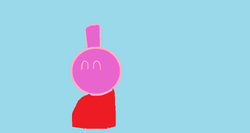 Peppatown
Peppatown is the 4th and final stage in the game. The goal is to do Missons for Danny and pedro, to make it back home, and before those two, to spend your 20$.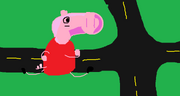 Screenshots