Peppa the VIP cast in:
Peppa as herself
George as Peppa's Assistance
Mummy Pig as Poor Lady
Granny Pig also Poor Lady
Mrs.Pony Poor Lady
Daddy Pig as Butler
Grandad Dog as Poor Man
Mr.Elephant as Poor Man
Miss Rabbit as iPhone Seller/Director
Suzy Sheep/Emily Elephant/Candy Cat/Simon Squirrel as Lost Group 1
Pedro Pony/Chloe Pig/Cindy Chipmunk/Kylie Kangaroo Lost Group 2
Grandpa Pig as Director
Peppa's lifestyle and movies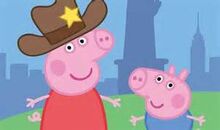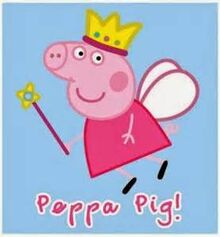 Ad blocker interference detected!
Wikia is a free-to-use site that makes money from advertising. We have a modified experience for viewers using ad blockers

Wikia is not accessible if you've made further modifications. Remove the custom ad blocker rule(s) and the page will load as expected.