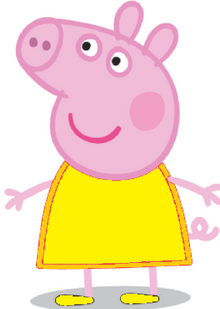 Pepperika Pig is a 6 year old pig who loves to play outside and jump in muddy puddles!
Family
Daddy Pig (dad)
Mummy Pig (mom)
Peppa Pig (twin sister)
Chloe Pig (cousin)
Alexander Pig (baby cousin)
George Pig (little brother)
Personality and Looks
Perky and a tad on the bossy side .
yellow dress and yellow shoes.