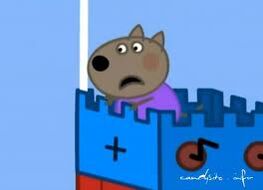 oh my god am i seriously doing this
SOMEBODY STOP ME........NO ONE?
Danny dog: ~wakes up~ OH MAN. I'M SO AWAKE ~jumps out of bed~
Pedro pony: ~jumps in~ hey. gimme 10 bucks.
Danny: come on, pedro. let's go. 
what dude
Danny: hey, dad!
Daddy dog: WELL, HELLO, PEDRO! will you join us for breakfast?
Pedro: I NEED MEAT!!!! D:<
Mummy dog: i'm making salad
Pedro: i'm out.
Danny: YEAH, BUDDY.
trivia
who wants to bet that The Bark show already exists?
If you're awesome enough, you'll get the reference

DON'T BOTHER ASKING! I'LLLLLL NEVER TELL!
Ad blocker interference detected!
Wikia is a free-to-use site that makes money from advertising. We have a modified experience for viewers using ad blockers

Wikia is not accessible if you've made further modifications. Remove the custom ad blocker rule(s) and the page will load as expected.