ok im doin it on a blog bc i cant make pages
this is a fifth grade class full of many diverse students that will accidentally meet peppa pig and co.
​Meet Claire!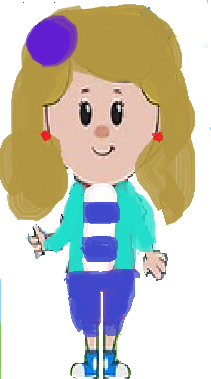 She is one of the popular girls. She wants to become an actor one day. She loves to dance, unlike other kids. She is funny and also a bit overdramatic at times. She was in the Annie play and played Grace Farell. She was also in Odyssey of the Mind. She is one of the prettiest girls in school. She has ears that stick out a bit. She is the class president. She is in Media Club. Claire was in Chorus last year and loves to sing and dance. She has an excellent singing voice. Claire is in the clique, which include Zahria, Deeptika, Charlotte, and Gissella.
Meet Ari!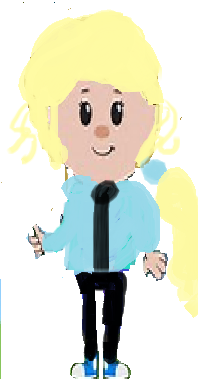 Ari is very smart. She has long curly hair that is always in a ponytail. She is very athletic. She is one of the popular girls. She is on the news crew, Media Club, chorus, and Girl Scouts. Ari's very best friend in the world is...Natalie of course! They met in the fourth grade, and have been best friends ever since. They both have a passionate love of Minions and they both are in the popular group, and are both goody-two-shoes (or in this case goody-four-shoes). Also, they are in Chorus together. Ari is kind of like the teacher's pet and never does anything wrong at ALL. She supposedly has never made a mistake in her life. But really she just cant even.
Meet Lexi!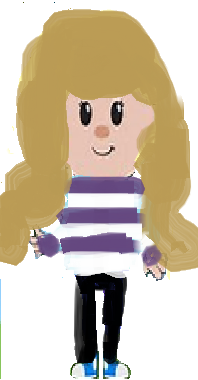 She is very smart. She is also Christian. She does not like eating sugar, but once she brought in donuts for her birthday. She is BFFs with Breanna and Fisher. Lexi likes to help people. Lexi is in unicycle club and can ride a unicycle. Rumor around the classroom is that Fisher and Lexi are in love with each other, but they both deny it.
Meet Mirian!
Mirian moved away in fourth grade, and came back. Mirian hangs out with Hannah a lot, who hangs out with Ellis. so I think its safe to say that her best friends are Hannah and Ellis. Mirian doesn't believe in Santa, because she thinks people who come into your house at midnight are creepy. She is very annoyed by Edwin. She loves to read.
Meet Xander!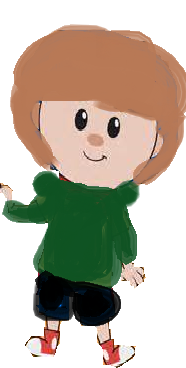 One thing that Xander is probably known for is Hailei's obsessive crush on him in fourth grade. Hailei kept leaving love notes on his desk every day to the point where she almost got suspended. Everybody remembers it and still gossips about it. Javae also used to have a crush on him in fourth grade, and he kept going to his house every day, but he pretended to be mad at her so she wouldn't come anymore. He is one of the best soccer players. His BFF is Troy. Xander likes to wear bright clothes, so bright you have to wear sunglasses to see them (i'm exaggerating), but well like all the other cool boys he wears long socks, $100 Nike sneakers. He is really good at soccer and basically everything else. He rides the same bus as Charlotte and Lugain. He is very athletic and sarcastic. Xander is very inquisitve and likes to ask questions in class. He is very smart, funny, and has common sense. For some reason a lot of girls like Xander cough cough Haley cough cough. It is also implied that Alexis likes him, as someone in another class said said.
Meet Bo!
Meet Fisher!
Meet Alex!
Meet Garrett!
Meet Hannah!
Meet Ellis!
Meet Gissella!
Meet Collin!
Meet Charlotte!
Meet Georgia!
Meet Davis!
Meet Deeptika!
Meet Sophia!
Meet Avenley!
Meet Edwin!
Meet Troy!
Meet Zahria!
Meet Mia!
Meet Crue!
Meet Gabby!
Meet Breanna!
Meet Alexis!
Meet Lugain!
Ad blocker interference detected!
Wikia is a free-to-use site that makes money from advertising. We have a modified experience for viewers using ad blockers

Wikia is not accessible if you've made further modifications. Remove the custom ad blocker rule(s) and the page will load as expected.